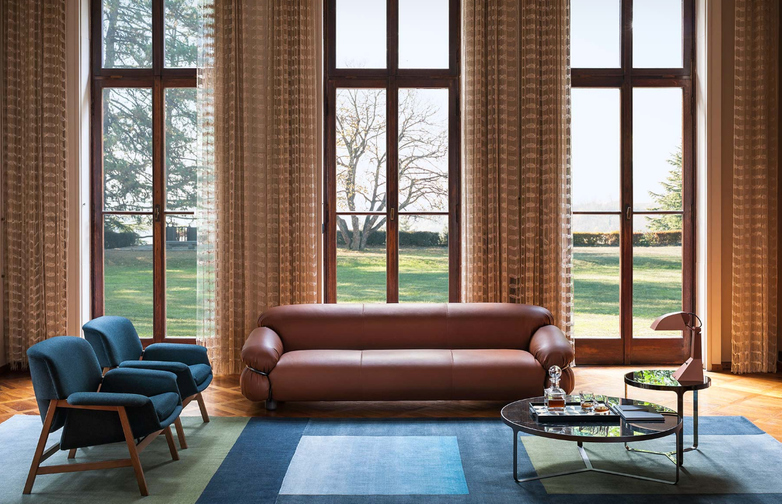 <
>
Sesann Sofa
Tacchini
–
From: 44 640 SEK
PRODUCT DETAILS:
Sesann Sofa, from Tacchini, is a sofa with soft, cosy forms that evoke feelings of warmth and sensuality, thanks to the tubular metal frame, which acts as an architectural structure, enveloping, containing and accentuating the cushioning. Sesann commands its space with its bold volumes and elegant, sophisticated design.

Material:
Polyurethane foam, birch plywood, metal

Dimensions/Price:
L: 180 cm, D: 94 cm, H: 67 cm, Seat height: 38 cm
From: 44 640 SEK

L: 240, D: 94 cm, H: 67 cm, Seat height: 38 cm
From: 50 250 SEK

Notable:
This product is manufactured on order of your choice, we only show a selection of possibilities. To order this product or to get more information, please contact us at info@artilleriet.se or call +46 (0) 31-711 76 21.