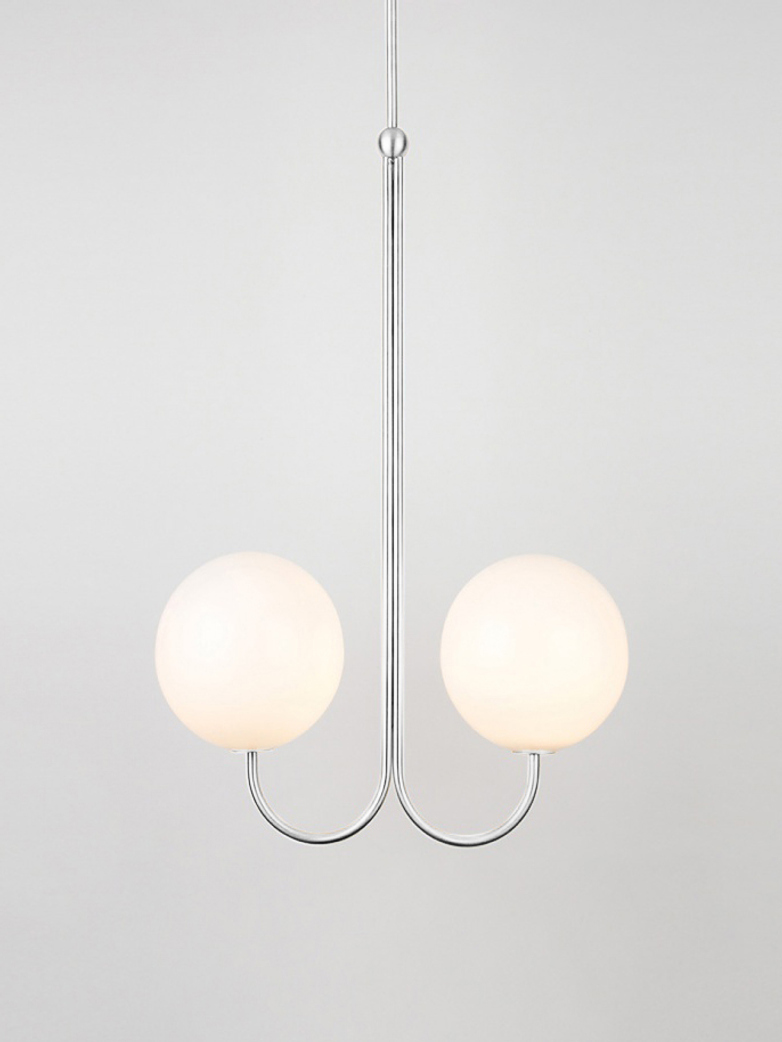 Double Angle Ceiling Mounted - Satin Nickel-plated Brass
Michael Anastassiades
–
29 780 SEK
Leveransstatus:
Beställningsvara, Beräknad leveranstid
PRODUKTINFORMATION:
Double Angle takmonterad lampa i satin-finish från Michael Anastassiades.

Material:
Nickel i satin-finish

Mått:
Längden beställs efter dina behov. Vid beställning så kontaktar vi er för mått.
B: 43 cm, Glasklot: 18 cm
See mer info på pdf

Michael Anastassiades
Michael Anastassiades öppnade sin studio 1994 med en önskan om att utforska samtida kultur, uttryck och estetik genom en kombination av produkter, möbler och fysiska miljöer. Anastassiades kan placeras någonstans mellan konst och design och hans arbete strävar efter att främja en dialog, deltagande samt interaktion. Han skapar produkter som är minimalistiska, utilitaristiska och mondäna samtidigt som de uttrycker ett liv som kan vara framstå som oväntat. Anastassiades verk visas bland annat på permanenta utställningar vid Konstmuseet i New York, Victoria & Albert Museum i London, the Craft Council i London, the FRAC Centre i New Orleans, Frankrike och the MAK i Wien.