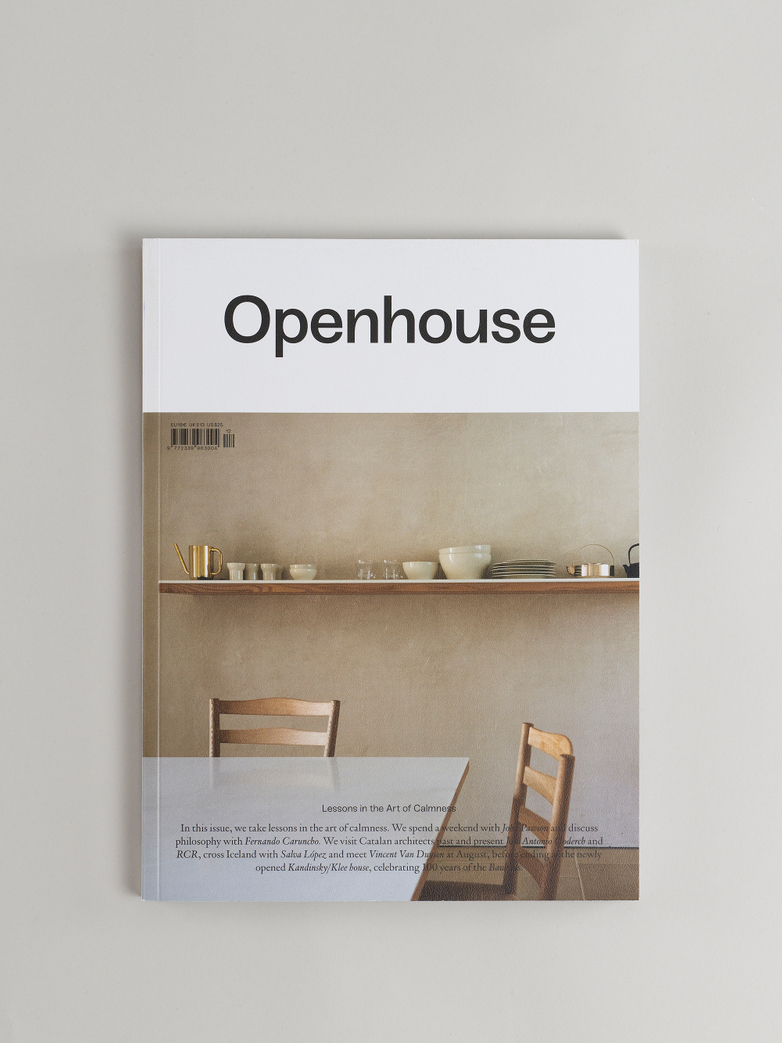 <
>
Openhouse – Issue Nº12
200 SEK
Leveransstatus:
Beräknad leveranstid
PRODUKTINFORMATION:
Lessons in The Art of Calmness.

"In this issue, we take lessons in the art of calmness. We spend a weekend with John Pawson and discuss philosophy with Fernando Caruncho. We visit Catalan architects past and present José Antonio Coderch and RCR, cross Iceland with Salva López and meet Vincent Van Duysen at August, before ending at the newly opened Kandinsky/Klee house, celebrating 100 years of the Bauhaus."