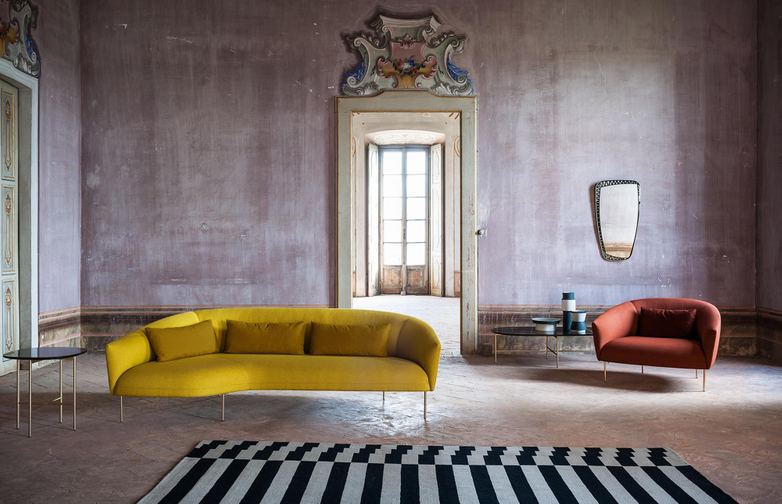 <
>
Roma Sofa
Tacchini
–
From: 45 990 SEK
PRODUCT DETAILS:
Roma Sofa, from Tacchini, looks like it almost is suspended above the floor, with the slenderest of legs upholding a large, cosy seat. Jonas Wagell imagines a family of sofas, inspired by the soft, curving form of a semicircle: this little collection, from armchair to sofa to chaise longue, has a strong reference to the classical sphere in which its lines are rooted. With citations from fifties design, not of affectation, but of clear inspiration, this design is "classical" by nature, and not only in name.

Material:
Polyurethane foam, birch plywood, metal

Fabric:
Full fabric options for the Roma Sofa

Dimensions/Price:
Roma Sofa: L: 233 cm, D: 92 cm, H: 73,5 cm, Seat height: 38,5 cm
From: 45 990 SEK

Roma Chaise Lounge Sofa: L: 234,5 cm, D:121,4-84 cm, H: 73,5 cm, Seat height: 38,5 cm
From: 53 920 SEK

Notable:
This product is manufactured on order of your choice, we only show a selection of possibilities. To order this product or to get more information, please contact us at info@artilleriet.se or call +46 (0) 31-711 76 21.