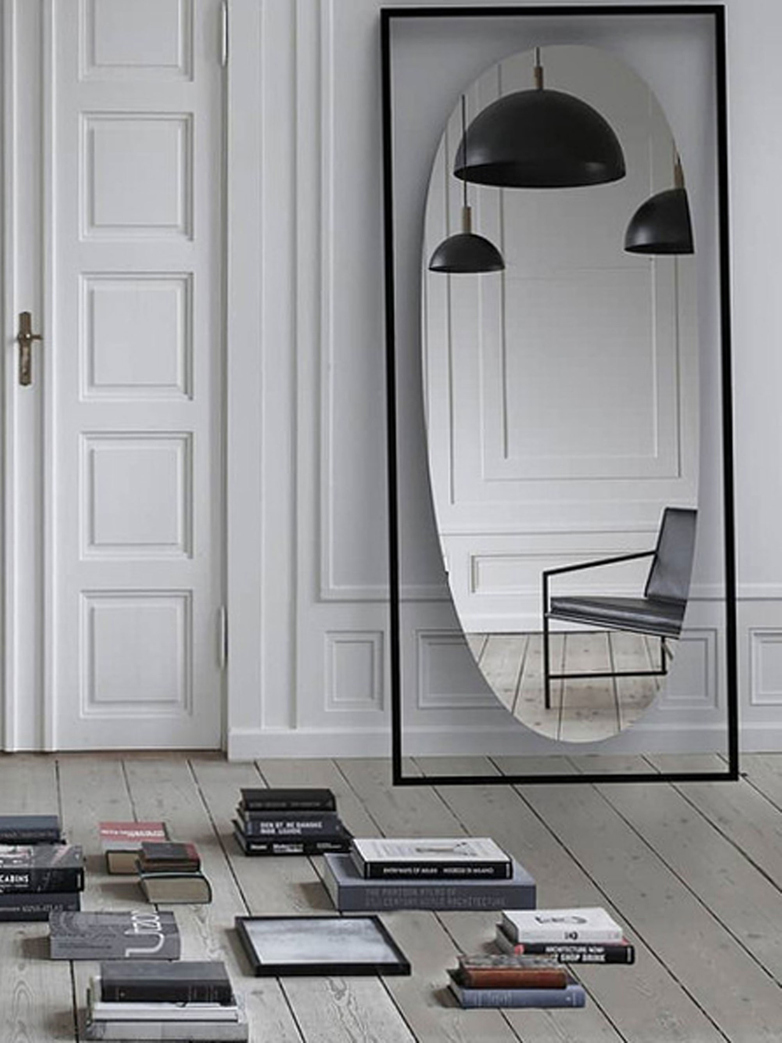 <
>
Shadow Mirror
Handvärk
–
13 250 SEK
Delivery Status:
Estimated delivery
PRODUCT DETAILS:
Shadow mirror from Handvärk, designed by Aleksej Iskos.

"What makes a mirror a mirror is not the glass or the frame. It's the very thin layer of amalgam behind the glass. Shadow Mirror reveals the true nature of the mirror. It's a magic object floating in space, making you wonder like a child how it is possible that the whole world can be inside of it". – Aleksej Iskos

Material:
Aluminum Frame & Mirror glass

Dimensions:
H:180 B: 80 cm

Notable:
The mirror can also be hung on the wall, vertically or horizontally.