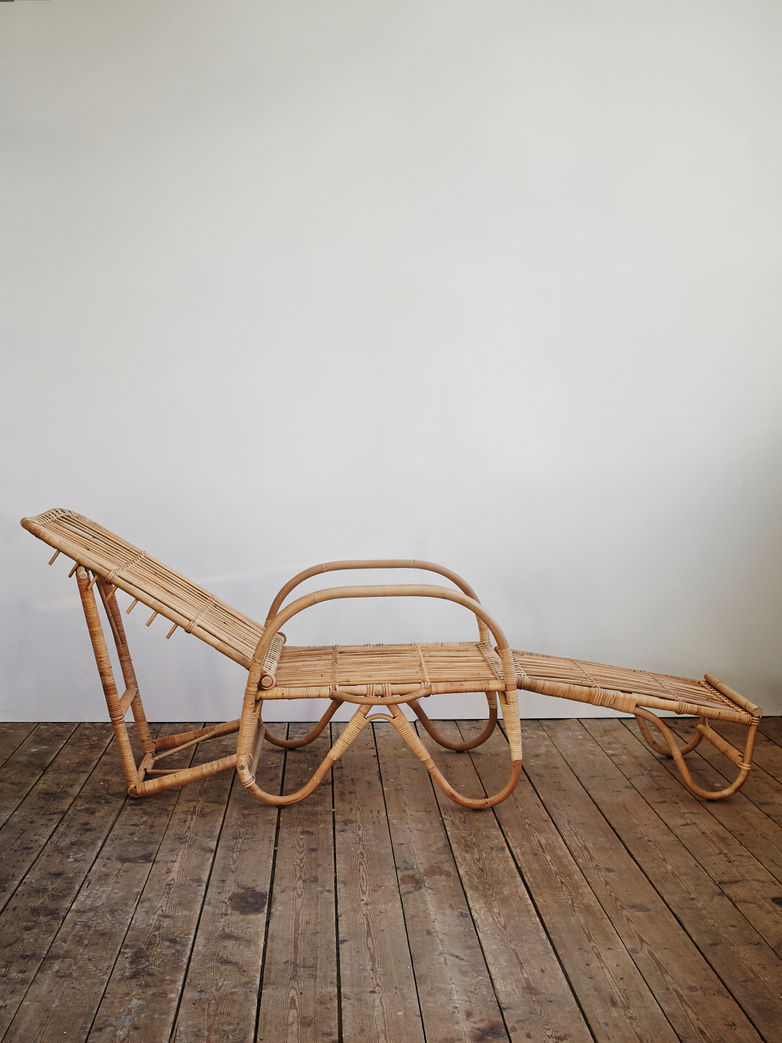 <
>
Liggestolen
Liggestolen
–
From: 6 800 SEK
PRODUCT DETAILS:
DIMENSIONS:
Liggesolen:
L: 200 cm, W: 55 cm, Seat height: 35 cm

Kapok-mattress:
L: 200 cm, W: 50 cm, H: 4 cm

MATERIALS:
Rattan
DESCRIPTION:
Liggestolen is the original Danish lounger, made from rattan.
In the 1930's the lounger was used at Danish hospitals and sanatoria, where people
went to recuperate.
The lounger can be can be folded up and it's easy to move around. It can be used
both indoors as outdoors, but we recommend you bring it in at night.
If you want to use the lounger as an armchair, you can fold the footrest under the seat.

The kapok-mattress is made purely from natural materials. The mattress does not get clammy and damp as kapok naturally repel moisture.