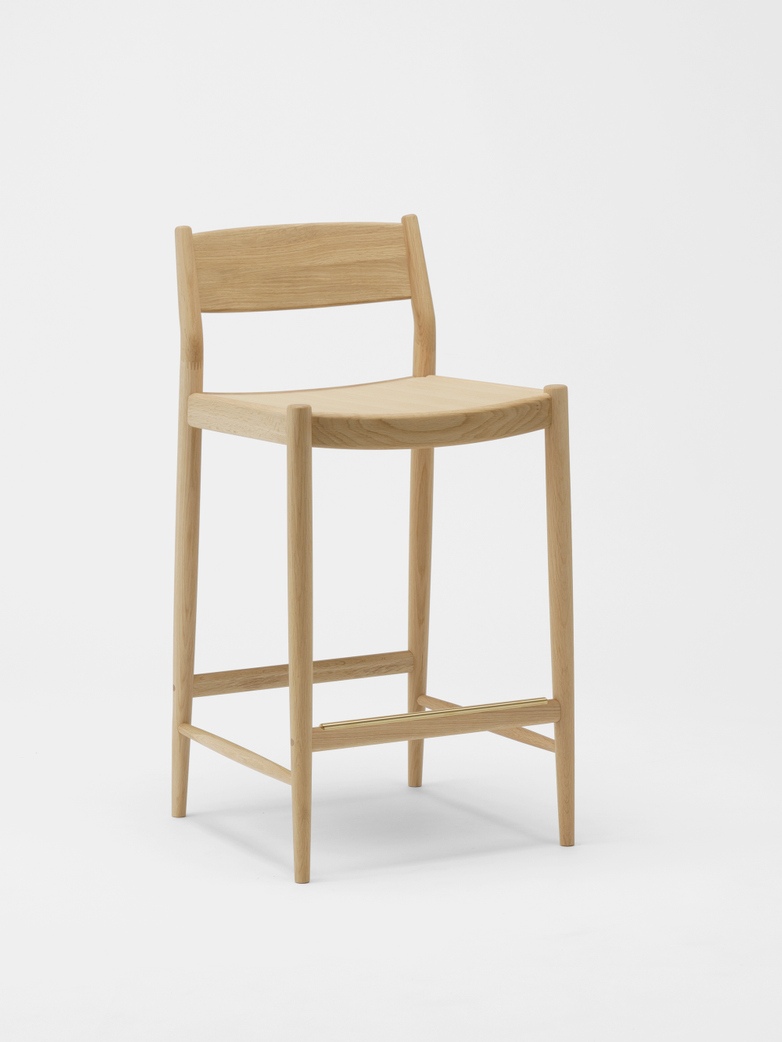 <
>
N-BS01 Barstool High - Oak
Karimoku Case Study
–
10 175 SEK
Delivery Status:
Made to order
PRODUCT DETAILS:
The chair N-BS01 is a further development of the dining chair N-DC01, as a bar stool in a simpler expression. The bar stool is light and functional with a comfortable backrest. The genuine and soft wood gives a warm and inviting feeling.

Material:
Oak

Dimensions:
W: 46,5 cm, D: 49 cm, H: 99 cm, SH: 76,5 cm

About the collection
As part of the 'Kinuta Collection', a collaboration between the Japanese architects from Keiji Ashizawa Design and Danish Norm Architects, a set of specially designed furniture has been created with nature as a reference. An attempt to invite nature as much as possible - both through design as well as through material compositions.

Notable:
Available with upholstered seat in various leathers and fabrics. For more information, please contact us at info@artilleriet.se or call +46 (0) 31-711 76 21.