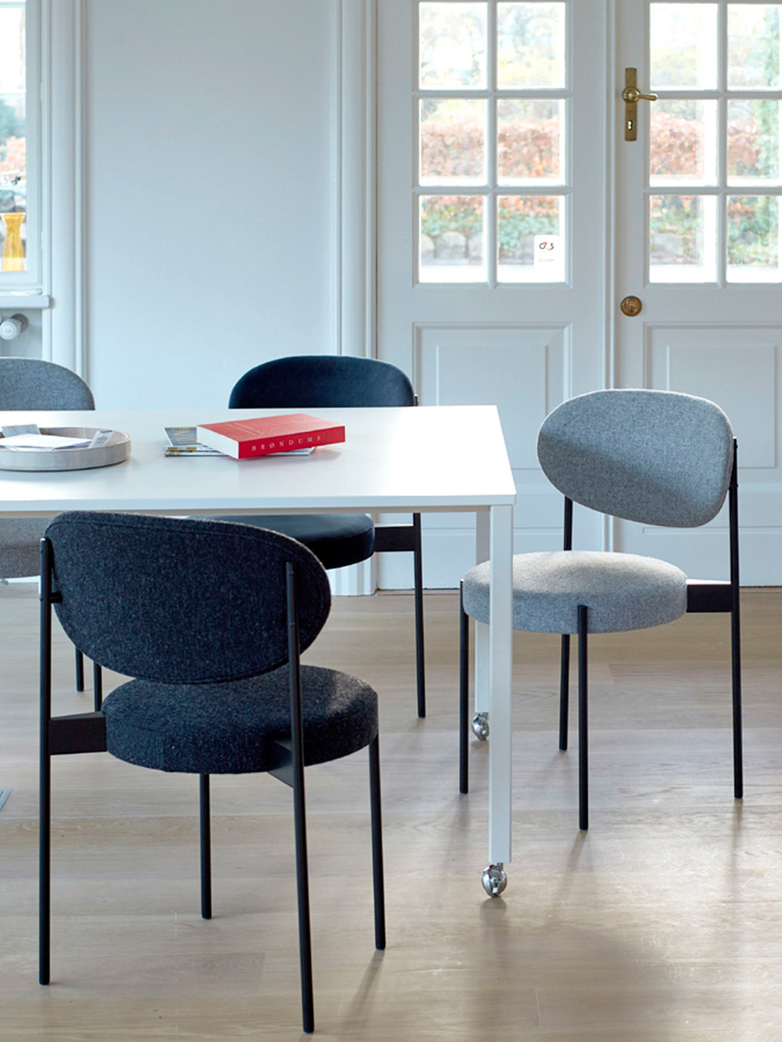 <
>
Series 430 Chair – Velvet Dark Blue
Verpan
–
7 790 SEK
Delivery Status:
Made to order
PRODUCT DETAILS:
Classic Chair designed by Verner Panton for Verpan. Fully upholstered multi-purpose dining chair with painted stainless steel frame.

Material: Fully upholstered, black painted stainless steel frame. Fabric content: 100% Cotton

Dimensions:
Ø: 46 cm H: 82 cm, SH: 46 cm

Notable:
More choices of fabric available, please contact customer service for more information and prices.

Verner Panton
Over the course of his career, Verner Panton (1926-1998) introduced a series of modern lamps with personalities unlike any of his Scandinavian contemporaries. With a remarkable faith in the unlimited possibilities of form, he worked successfully to create a new set of theories of how lighting should work and how it should influence it's surrounding. Panton studied at the Royal Danish Academy of Fine Arts in Copenhagen before going on to work at Arne Jacobsen's architectural practice.