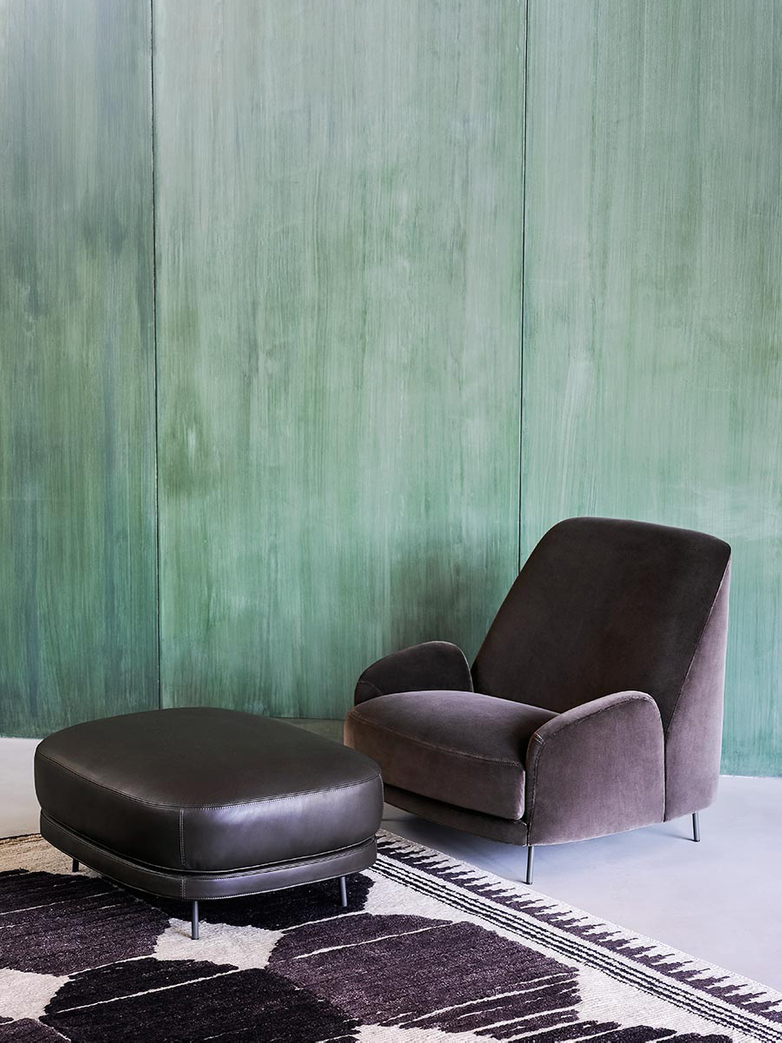 <
>
Santiago Pouf
Tacchini
–
From: 15 140 SEK
PRODUCT DETAILS:
Santiago, from Tacchini, offers a soft and cosy seating which is the fruit of the skilled use of proportions. Slim, short legs, support the generous, round volumes of the seat and back, to create full shapes that offer a visual invitation to find comfort and rest. The collection includes a sofa and an armchair with footrest, which can live alone or together, in settings with a diverse range of styles.

Material:
Polyurethane foam, birch plywood, metal

Fabric:
Full fabric options for the Santiago Pouf

Dimensions:
W: 93 cm, D: 71 cm, H: 40 cm

Notable:
This product is manufactured on order of your choice, we only show a selection of possibilities. To order this product or to get more information, please contact us at info@artilleriet.se or call +46 (0) 31-711 76 21.