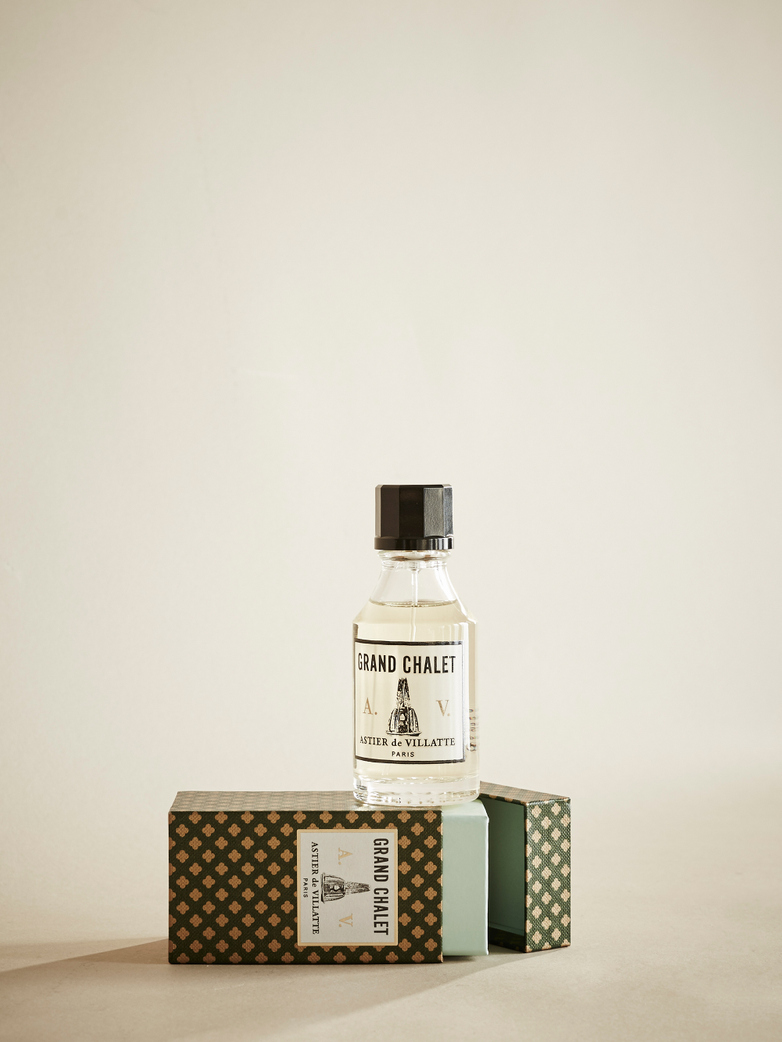 <
>
Grand Chalet – EdC 50ml
Astier de Villatte
–
940 SEK
Delivery Status:
In stock
PRODUCT DETAILS:
An enchanting smell escapes the bottle and suddenly fills the air: it is the age-old linden that shades the garden of painter Balthus's atelier, at Grand Chalet, high up in the Swiss alps. A tribute to the artist and his favourite scent, bask in this Cologne's delightful redolence of honey, milk and slight hints of lemon. And in the end, a slight trail of blond wood and vanilla remains.

Fragrance:
Contains Essences of Linden Blossoms, Mimosas, Green Leaves, Bergamot, Heliotrope, Sandalwood, Musks

Volume:
50 ml

As one of few entrusted resellers of products from Astier De Villatte, we are proud to present
this selection of enchanting scents. Each fragrance, sophisticated, and soft in its characteristics, is based on a narrow selection of seven variants in total – all of them created by some of the best artisans in the business, such as Françoise Caron and Christophe Raynaud.