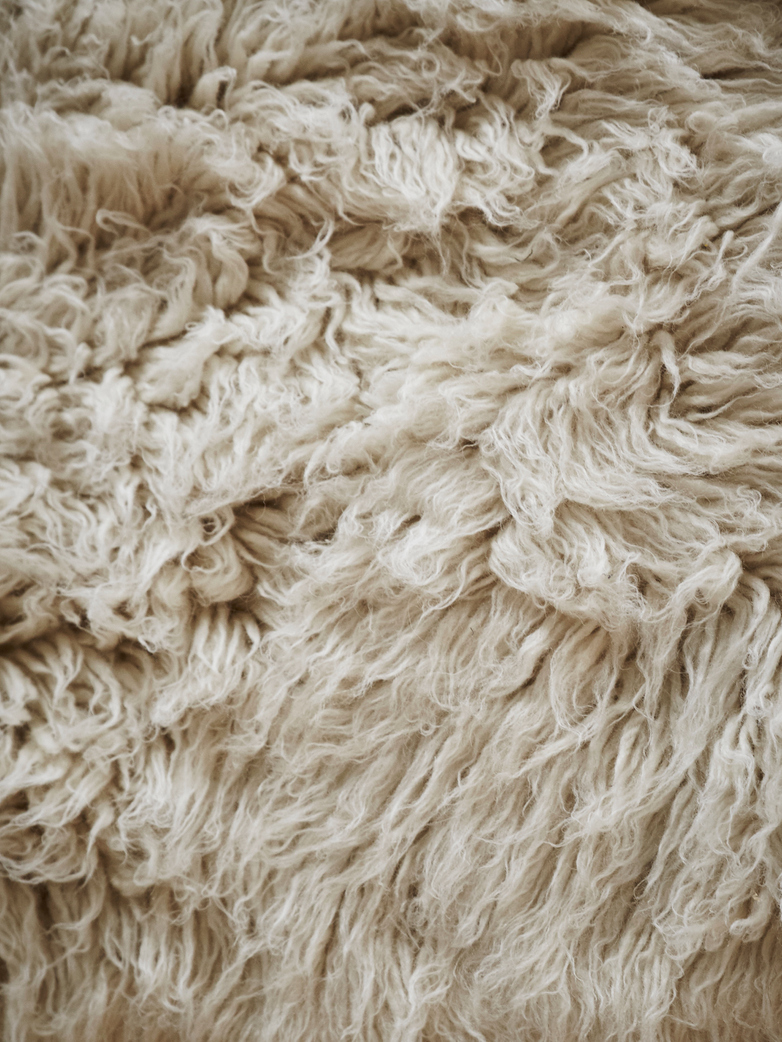 <
>
Berger Rug - Nature
14 900 SEK
Delivery Status:
Made to order
PRODUCT DETAILS:
Traditional shepherd's rug known as Flokati, from Greece, made of high quality wool. Berger Rug is made by a special production process from the early 20th century where the wool is placed under pressure in natural waterfalls, giving the carpet its vibrant appearance. A Flokati is an investment that retains its value without losing its uniqueness, a rug that only will be finer over the years.

Material
100% Wool

Dimensions
300 x 400 cm

Notable
Berger Rug is a unique rug individually woven, which means that no rug will look the same. Please be aware that the size and color may vary.

The rug slightly sheds in the beginning, a effect that reduces over the time when you use it.

Clean the rug by regularly shaking to remove dust or dirt, and occasionally air it. Do not dry clean. For harder stains ask a professional rug cleaning company. Vacuum with the air attachment on a low pressure, do not use a vacuum cleaner with a beater brush.